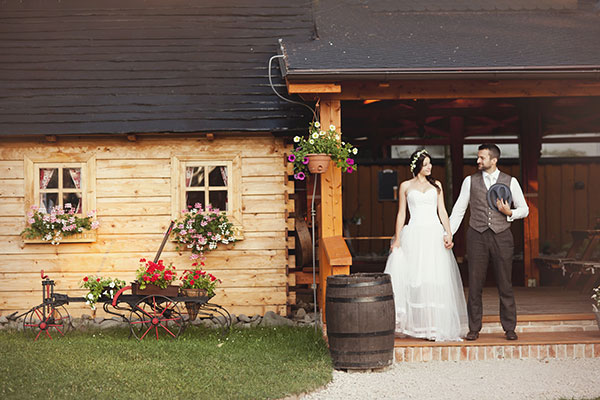 Hear what our customers have to say!
We are extremely grateful for all of the wonderful feedback we have received below.
Please take a moment to share your own experience with us at one of these great review sites.
We appreciate your time and look forward to hearing about your personal experience with us.
"I'm so thankful for She, She Weddings and Events! Without them, my wedding day wouldn't have been as successful as it was, I am sure of that. Leading up to the wedding, we had weekly meetings where we went over every possible detail, prior to each weekly meeting, they would send follow up emails with my "to do's" so I could make sure that I kept on track and had questions answered for them. They have a great set of vendors that they work with and they all helped to keep me on budget which was definitely an added bonus! Debby even helped my maid of honor to write her speech! Just the little details like making sure there was food and beverages in the bridal and groom suites was so appreciated. The ladies even gave my bridal party a survival kit which almost everyone in my wedding party ended up using that day, I mean, it had everything in it that anyone could possibly need. They even helped to babysit a few of the younger ones who were in the wedding but so over the wedding, which was so nice, keeping them busy so we could take pictures. Initially I was a bit hesitant to hire someone to help me but I am so glad I did, I was able to relax and truly enjoy my wedding day because I had complete trust in She, She. I would certainly recommend these ladies to anyone who needs help planning their wedding; their attention to detail, confidence and poise is top notch!"
Liz S
Source: The Knot
"Karen & Debby your envision and impeccable design exceeded my expectations! Our party was a huge success and for that I am grateful. It was a pleasure preparing this event with such experienced, confident and talented ladies. I look forward to planning our next event with you both. Thank you."
Amy K
Source: The Knot
"We had the pleasure of working with Karen for our March 2019 wedding. Karen was amazing in every sense of the word! She made us feel so comforted and we knew that we could trust her to take care of things so that we could enjoy our big day! She wrangled our other vendors with ease, they all told us how great she was to work with. Karen took the time to get to know us prior to and to make sure that we had everything we wanted; her hard work and attention to detail was spot on. We highly recommend Karen and her team. Sincerely D Elizalde"
Debby E
Source: The Knot